Our events are held on the third Sunday of the month 1-4pm at the Victoria Point Bowls and Recreation Club (3 Poinciana Ave, Victoria Point).
Events typically include Open Mike Performers & a booked feature act, sometimes a double bill and occasionally a workshop. We hold our annual Christmas Bash in December.
Sunday May 21: Zumpa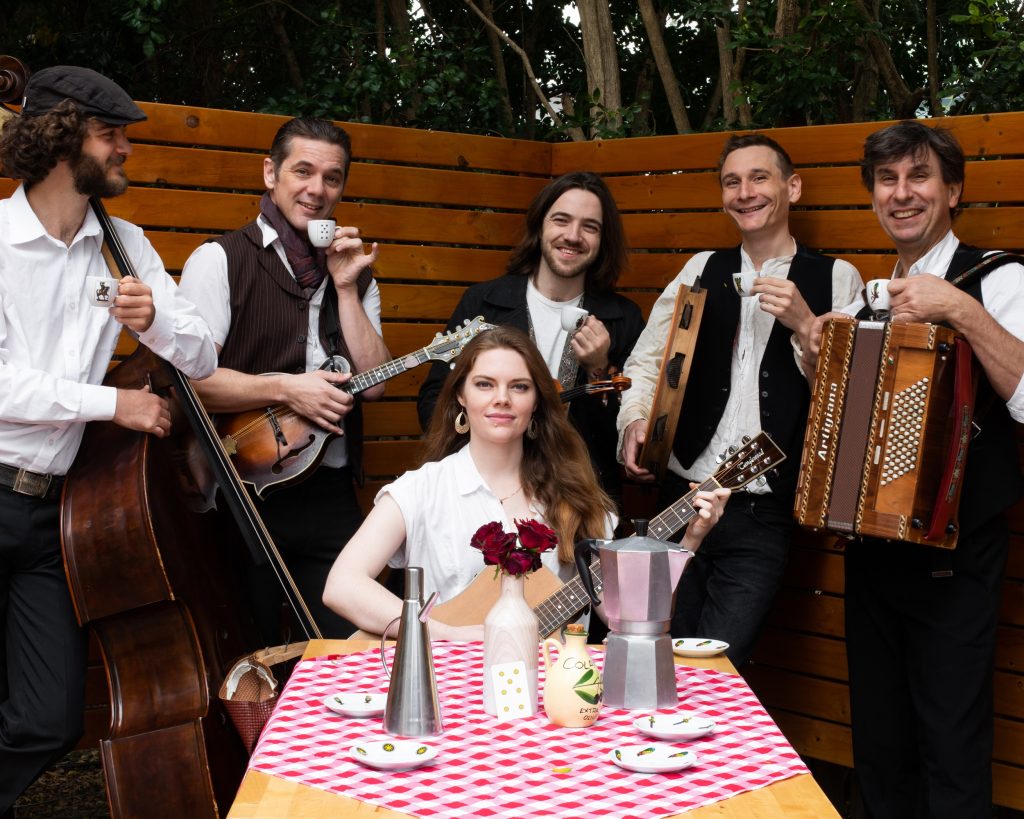 ---
Be transported with Zumpà to forgotten Italian fishing villages, moonlit olive groves and a hard life under a hot sun where peasants play music to celebrate life with a fierce sense of humour. They provide the sounds and energy of folk, gypsy and Italian world music woven together to provide a truly spaghetti and meatballs experience.
Previous performances: Woodford Folk Festival (Qld), National Folk Festival (Canberra), Illawarra Folk Festival (NSW), Maleny Music Festival (Qld), Tablelands Folk Festival (Yungaburra, QLD), Queesland Performing Arts Centre (supporting La Scala Ballet performances)
ional airplay for their single 'I Never Sing', and conducted a workplace songwriting and performance project — The Music Shift — in association with the Qld Council of Unions. They have released five recordings, most recently 'Satellites'.
Upcoming at Folk Redlands
Sunday May 21st: Zumpa