Our events are held on the third Sunday of the month 1-4pm at the Victoria Point Bowls and Recreation Club (3 Poinciana Ave, Victoria Point).
Events typically include Open Mike Performers & a booked feature act, sometimes a double bill and occasionally a workshop. We hold our annual Christmas Bash in December.
Sunday Febuary 19th: Double-Bill Mira Chorik & Tidal Moon
Mira Chorik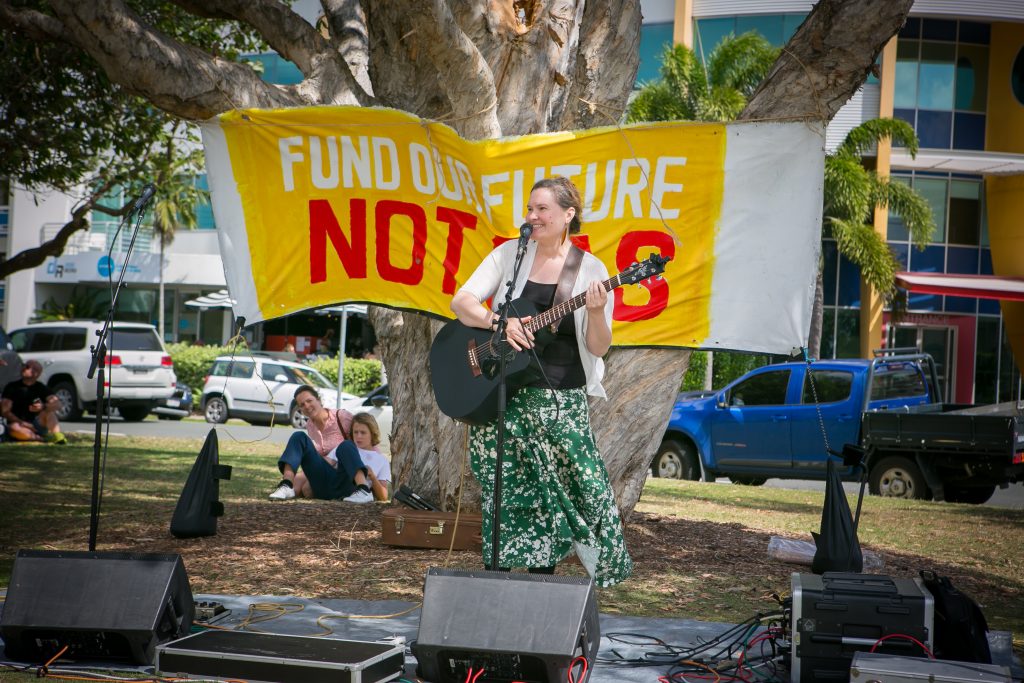 Mira Chorik
Mira Chorik is an award-winning songwriter based on Gubbi Gubbi land. Her melancholy folk creates an intimate and quiet space for reflection and connection where music is clean and direct but the heart is revealed in all its complexity. There's nothing to hide behind – just a single soul, a good story and a gentle, fingerpicked guitar. Performances include Eudlo Music Nights, Anywhere Festival, Moreton Bay Food & Wine Festival, Maleny Lane, Moreton Bay Park Jam and Woodford Folk Festival. Mira also hosts the Songwriters Roundtable, a supportive space for songwriters to meet and hone the art of songwriting. She's currently working on her first album.
Tidal Moon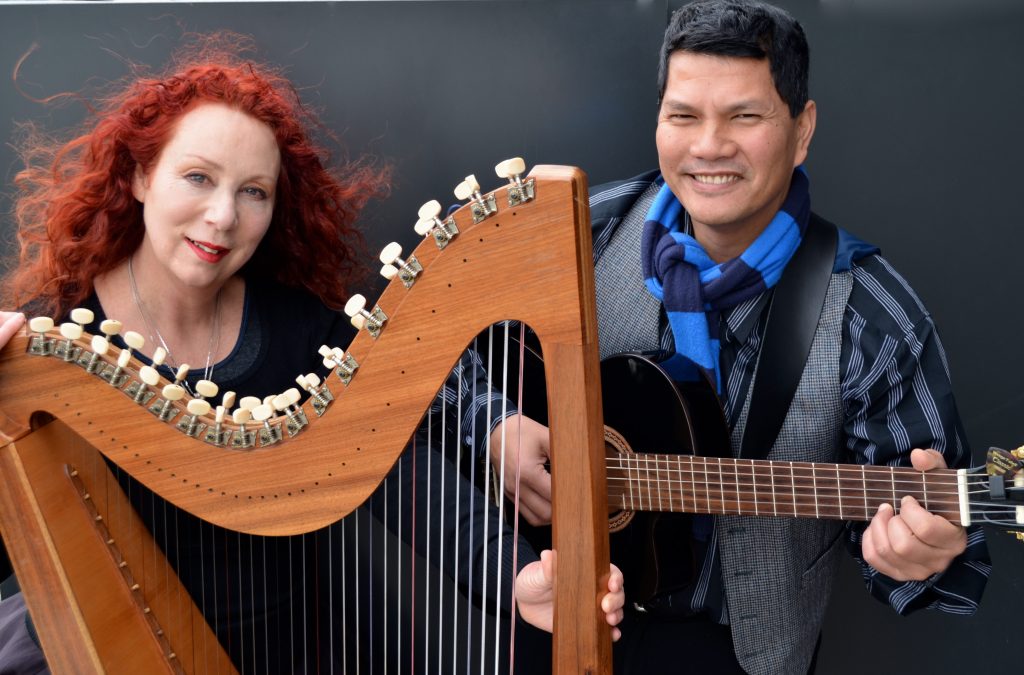 REVIEWS:
Tidal Moon – Wow what a treat!

"We hosted a memorable, inspiring concert at the Singing Gallery McLaren Vale of Tidal Moon – Barbara Jeffrey and Jose Garcia – celtic, folk, contemporary, original and more… Barbara's voice soars like a bird with clarity and awe-inspiring beauty…

Jose's full baritone voice and harmonies compliment Barbara's voice just perfectly with the strength to stand alone, with depth and passion. A delightful guitarist, his playing on bodhran and harmonica join with Barbara's flute to give a well-rounded treat including songs in five different languages.

Their performance of mainly unique original songs with transporting lyrics, including just a few traditional songs delivered with distinctly original style….
​
Don't miss them if you get the opportunity – Tidal Moon performing "with the ebb and flow of the tide.""

Kate Townsend & Dave Clark
Singing Gallery, McLaren Vale SA
---
"It brought a lot of pleasure to our guests and we can only say how thrilled we were that you were both so committed to providing such beautiful music. It is delightful to see two people, so in tune with one another, literally. The connection between Jose and Barbara is magical and natural and the perfect combination of music and passion."

Deanna Roberts
Director – Think in Pictures Events
Creator of The Princess Pursuit ​
---
"Their collaboration was one of the highlights of the concert. Barbara's ethereal voice and harp harmonising with Jose's more earthy voice and guitar created an enchanting presentation. A delight to both eye and ear!"

Erica – Fernlea House
---
Sunday March 19th: The Goodwills
Sunday April 16th: Jumping Fences
Sunday May 21st: Lizzie Flyn & The Reckoning
Sunday June 18th: David Hethorn
Sunday July 16th: Steve Sparrow