Our events are held on the third Sunday of the month 1-4pm at the Victoria Point Bowls and Recreation Club (3 Poinciana Ave, Victoria Point).
Events typically include Open Mike Performers & a booked feature act, sometimes a double bill and occasionally a workshop. We hold our annual Christmas Bash in December.
Typically, each event starts with a two hour Open-Mic session from 1pm till 3pm. At 3pm the featured artists take to the stage until 4pm. Below you can see the next featured artist and below that you can see the upcoming artists.
Sunday October 15: The Larks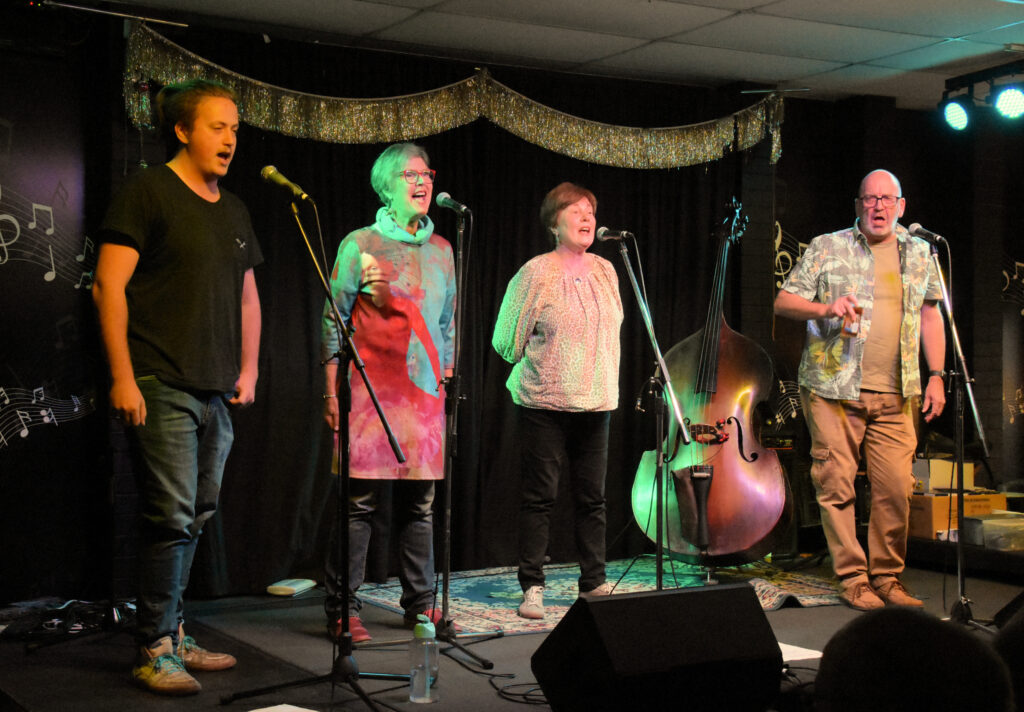 ---
The Larks (Sam Chittenden, Janet O'Brien, Nonie Malone and John Stafford) sing unaccompanied traditional English folk songs.
They have carved a growing reputation for innovative arrangements of these century's old songs without sacrificing the authenticity of the songs.
They have sung at the Neurum Creek Music Festival for the last two years, at a number of folk clubs and sang in a workshop on the (harmony singing) Copper Family of Rottingdean, Sussex.
They love singing in harmony and invite audiences to join in as much as they would like.
Upcoming Events at Folk Redlands
Sunday October 15th : The Larks
Sunday December 10th : The Folk Redlands Xmas Bash