Our events are held on the third Sunday of the month 1-4pm at the Victoria Point Bowls and Recreation Club (3 Poinciana Ave, Victoria Point).
Events typically include Open Mike Performers & a booked feature act, sometimes a double bill and occasionally a workshop. We hold our annual Christmas Bash in December.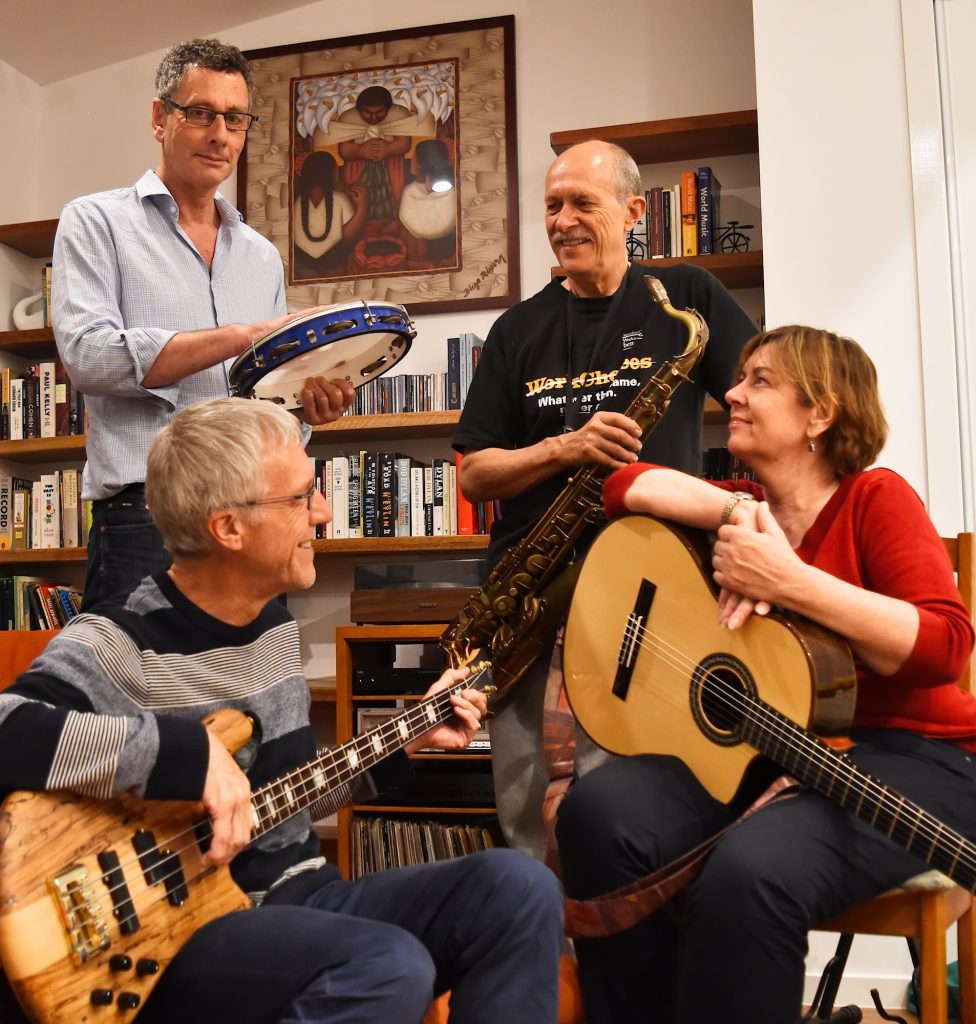 ---
JUMPING FENCES
Jumping Fences play a mix of original and Latin American songs. Centred on the song-writing partnership of Sue Monk and Lachlan Hurse, the group features Sue's rich vocals, accompanied by nylon-stringed guitar, the colour and rhythm of Lachlan's bass, the jazz-influenced lines of Ross Gwyther on clarinet and tenor sax, and James Harper's drums and Latin percussion style.
The band toured to Cuba in 2017 and 2018, playing at significant venues across the country. Nationally they have performed at the Queensland Multicultural Festival, Woodford, the PAVE Festival in Victoria and numerous festivals and venues in South-East Queensland. For over fifteen years the band has been hosting 'Foco Nuevo', a monthly concert in Brisbane, to showcases both their own music and featured guest musicians.
Jumping Fences have received national airplay for their single 'I Never Sing', and conducted a workplace songwriting and performance project — The Music Shift — in association with the Qld Council of Unions. They have released five recordings, most recently 'Satellites'.
Upcoming at Folk Redlands